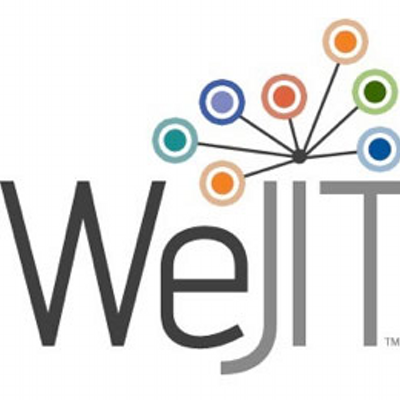 Wow, haven't done one of these in a while.  Just when you think you've played with every edtech app out there, your coworker tosses a new on in the toy box!  Shout out to Debbie J for casually inserting little gem of an app in her sample lesson as we finish up our book study on Blended Learning.
So, I signed up for WeJit.  I haven't actually played with it yet, but will make a point of doing so the first or second week of school. Its a tool to poll, brainstorm, discuss, debate, select and/or prioritize… all in one place.  See the screen shots below to check out the app and new ways to use it coming soon. (sorry the images are so fuzzy, Evernote is being mean to me today)
This demo of the app works from a business point of view, but imagine using it in your classroom.  This is perfect for engaging your introvert students (you KNOW how I love engaging the introverts) AND provide the group of participants a safe place to think and discuss. (WeJits can be posted publicly or privately)
Ok, so I'll be working on a question for my classes to work on (mmmmm Digital Citizenship review anyone?) in the first week or so of the school year, and I promise to get back to you with the results!  In fact, I MIGHT use the app on the blog sometime also… just to see if anyone is reading!